---
How to Create Icons with Perfect Icon
It's a first screen when you start Perfect Icon program.




First you need to open an image from your computer. Use Main Menu - File - Open to open your image.




Your image is open.




If you need to rotate it use Main Menu - Edit - Rotate Image




Then choose an area which you want to use in your icon




After that you can select an icon style, which includes different shapes and overlays.




Now you can save a new icon with Main Menu - File - Save




Here is our new icon on the desktop!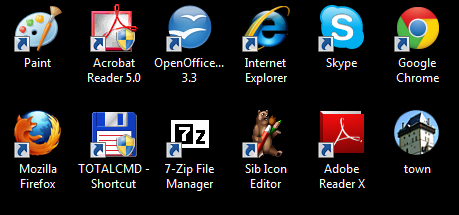 ---